Our Gwinnett production rehearsals for kids & teens are held at
Oak Road Lutheran Church, 1004 Oak Rd, Lilburn 
**convenient to Lilburn, Snellville, Lawrenceville, and other parts of Gwinnett via Ronald Reagan Parkway, Oak Road, and Five Forks Trickum Rd! **
JOIN US ONSTAGE! 
Whether your student loves DANCE, ACTING, SINGING, IMPROV, or MUSICAL THEATRE,
we have a place for them in our community!
 2022-2023 GWINNETT PROGRAMS ENROLLING NOW
GWINNETT THEATRE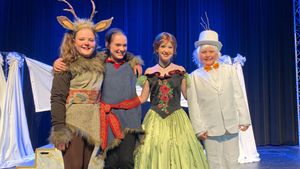 PERFORMANCE TROUPES
Join our amazing community of families who love theatre and truly support everyone involved in the shows!  Admission into our performance troupes is audition-based and space is extremely limited due to the boutique nature of our troupe program.  Spots are first come first serve and we recommend families audition/enroll as soon as fall registration opens to guarantee their spot.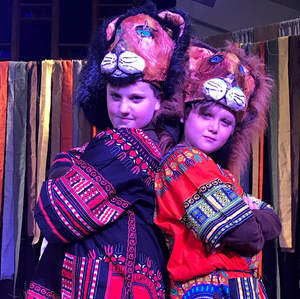 **Show Titles are TBA based on the members of the Gwinnett troupes!  We will select the shows based on the gender & age breakdown of the troupe members to ensure that we can showcase them all in featured roles.  Shows we are considering include Annie, Mary Poppins, Robin Hood, Aladdin, Little Women, and Peter Pan!**
Gwinnett troupe members will perform 2 shows during the 2022-2023 season, as well as a culminating performance in the Spring Showcase recital in May! Students will participate in a weekly technique class built into the rehearsal time. 
The Gwinnett performers will be broken
into 3 groups based on age:

YOUNG ACTORS ENSEMBLE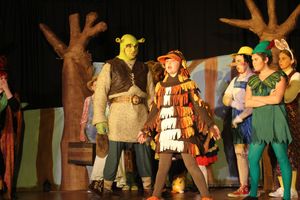 6th-12th grade
Rehearsals on Thursdays 6:30-8:30 pm (drop off @ 6:15 pm),
plus one Bootcamp Weekend each semester, and a few extra Friday/Saturday rehearsals leading up to each performance (December and April)
JR ENSEMBLE TROUPE (JET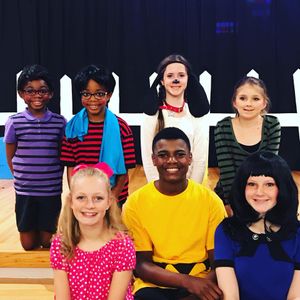 )
3rd-5th grade
Rehearsals on Thursdays 5:30-7:30 pm (drop off @ 5:15 pm),
plus one Bootcamp Weekend each semester, and a few
extraFriday/Saturday rehearsals leading up to each performance (December and April)

K-2nd grade (aka the "Jr JETS")
Rehearsals on Thursdays 4:30-5:30 pm (drop off @ 4:15 pm),
plus one Bootcamp Weekend each semester, and a few extra Friday/Saturday rehearsals leading up to each performance (December and April)