Preschool/Early Elementary programs are offered 
through partnership with St James Sports & Recreation
(St James UMC, 4400 Peachtree Dunwoody Rd, Atlanta, 30342
) 
**this class is open to St James Preschool students as well as children ages 3-6 in the community **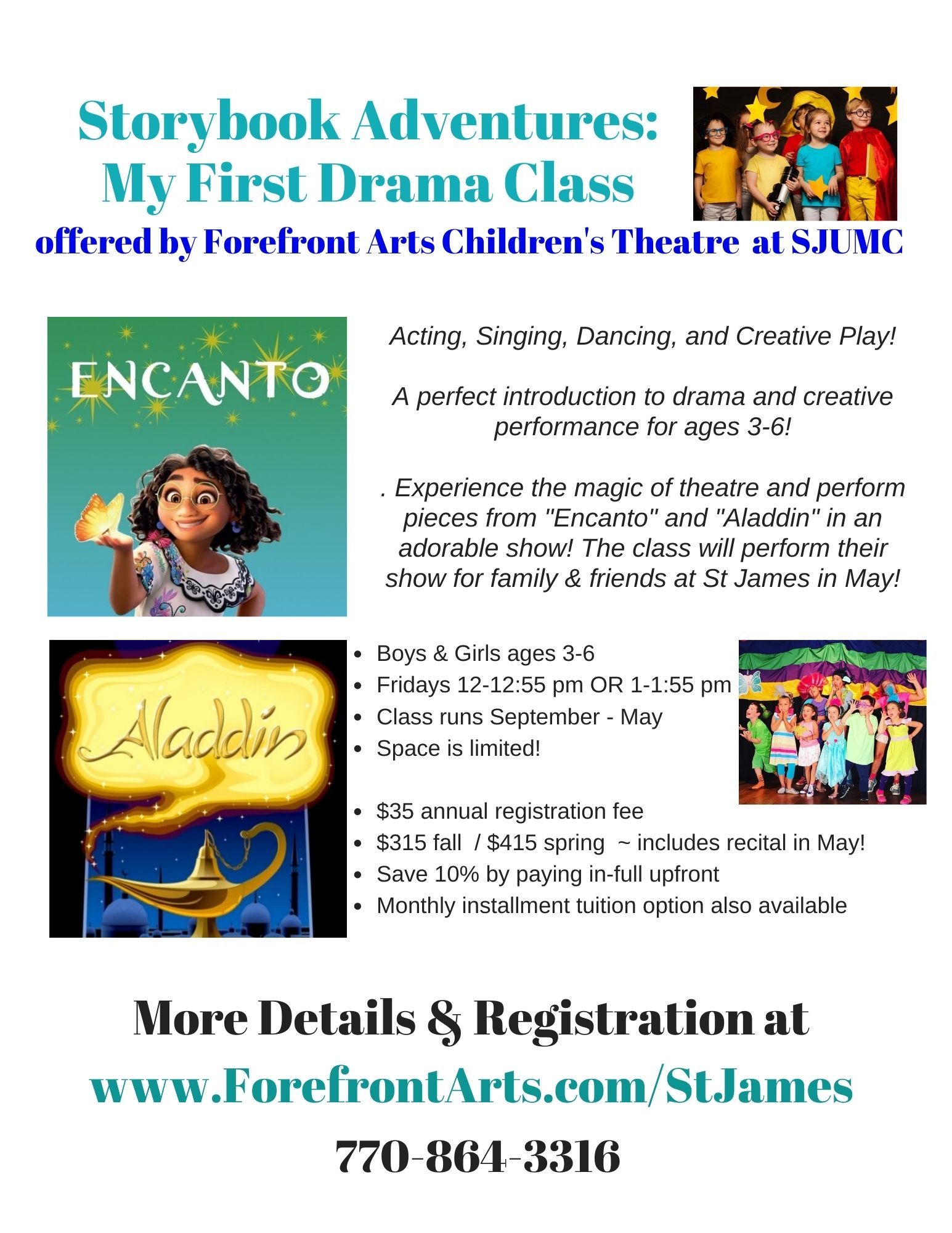 Each week we'll learn physical & vocal warmups, learn confidence-boosting drama games, play with puppets, sing & dance, act out stories, and gradually build towards our performance inspired by Encanto and Aladdin next May!  
Tuition & Enrollment Details:
~ $35 annual registration fee 
~ Tuition: $315/fall and $415/spring or save 10% by paying upfront for the whole year ~ includes recital in May!
~ A monthly installment option is also available to equally split each semester into 5 monthly installments of $80
~ Students do not have to be enrolled at SJUMC Preschool to participate in this class
Class Dates:
~ Fall semester: September 16 - December 9 // Spring semester: January 13 - May 12
~ Performance of "Encanto & Aladdin" will be held at SJUMC on May 12, 2023!
(Under PROGRAM LOCATION select "Atlanta - St James" and the class options will load)