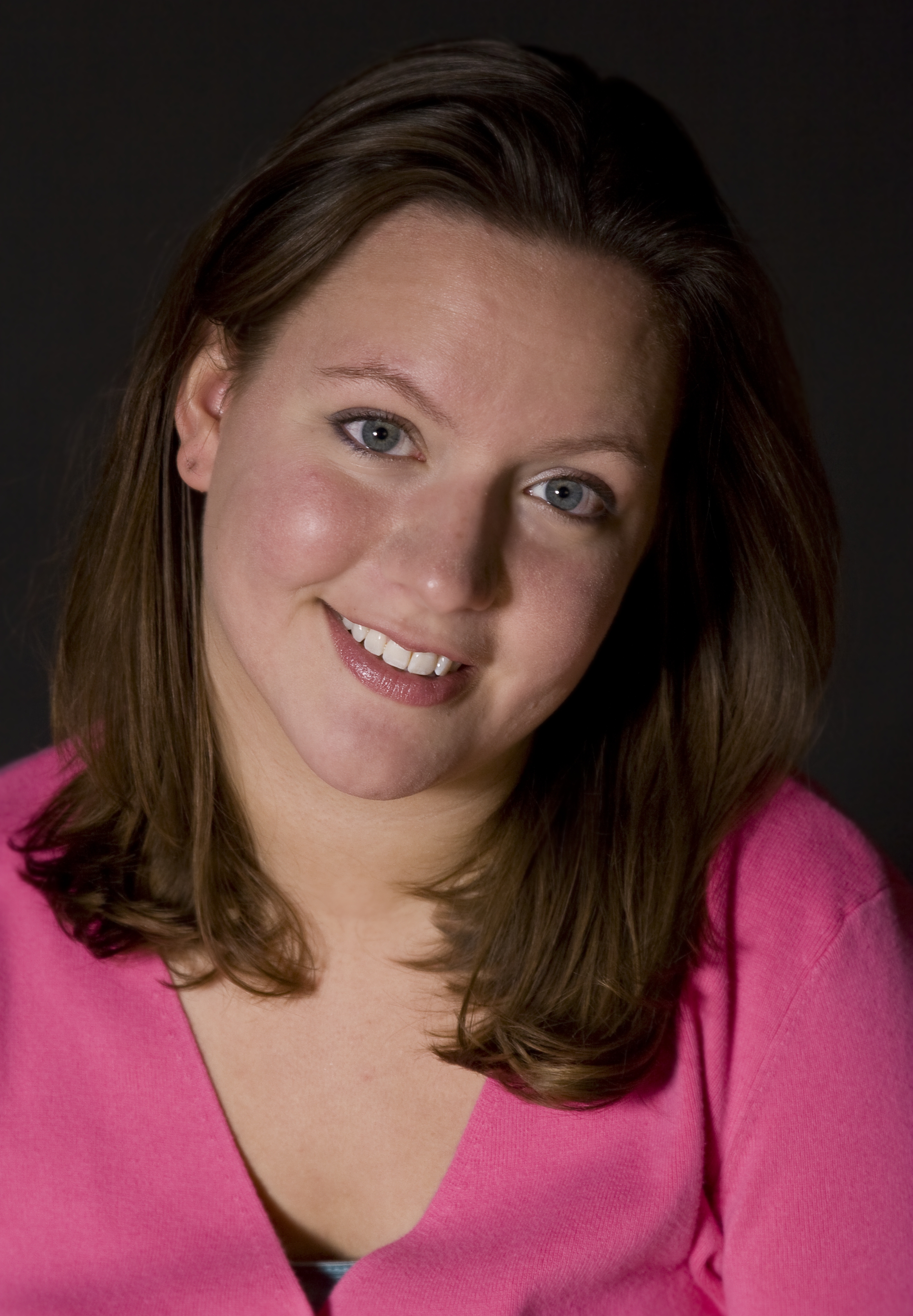 Elizabeth Blakemore
Artistic Director

Elizabeth graduated magna cum laude from Concordia University-Chicago with degrees in Theatre and Business in 2004. Since moving to Atlanta in 2006 she has taught theatre and acting classes and directed shows for a number of programs including Master's Academy, Portfolio Academy, Artios Academy, Renaissance International School of Performing Arts (RISPA), the Jewish Community Center of Atlanta, Sunrise Baptist Church, Victory World Church, and WOW Talent.  She has also assisted with casting for CYT.  As a private acting coach, she has helped students prepare auditions for colleges, professional theatre companies, Disney, commercials, and agent representation.  Claim to fame: one of her students toured with "Hamilton" for 2 years!  Elizabeth also guest-directs or consults with schools and other theater companies throughout the Atlanta area (most recently a youth production on the Emory campus) and produces creative live events for schools and churches (Christmas programs, Easter services, VBS, school concerts, etc).

She has worked on over 200 productions for children and youth as a Director, Music Director, or Producer.  Favorite directing projects include "The Pirates of Penzance", "Little Women", "Bugsy Malone Jr.", "The Wizard of Oz", "Moby Dick the Musical", "Schoolhouse Rock", "Shrek the Musical",  "You're A Good Man, Charlie Brown", and "Thoroughly Modern Millie".

Elizabeth founded Forefront Arts in 2010, which now serves over 1000 families each year through its various programs.  Under Elizabeth's leadership over the past 12 years thousands of children and teens have experienced the transformative power of live children's theatre through our classes, workshops, summer drama camps, and full-scale productions.  She owns 4 other arts-related businesses which keep her busy each day using her administrative & creative skill sets. In addition her teaching, directing, and consulting work, Elizabeth occasionally performs around Atlanta at various theaters when she can fit rehearsals into her busy schedule.   But her most important role is as wife & mom to her young family.   She and her husband are raising three young boys and like every mom, every day is crazy and hectic, but every day is a gift!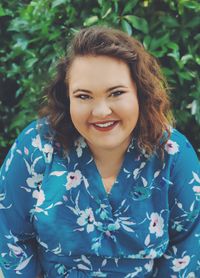 Haley Peeler
Education Director / Competition Team Co-Director / Private Vocal Coach for troupe members / YAE Troupe Director

Haley is a director, teacher, and theatre enthusiast from the small town of Between, Ga. Haley is passionate about bringing the arts to children and inspiring them to find confidence and joy in theatre! Haley recently graduated from Georgia Gwinnett College with a degree in English Education and is excited to work with Forefront to bring theatrical education to all students through productions, camps, workshops, private lessons, and any and every avenue of theatre possible!  
Through Forefront Arts, Haley has worked to help coordinate dynamic classes, camps, and workshops that focus on building the imagination, creating wacky characters, and understanding theatre as a form of brave expression. As a private vocal instructor and director, Haley has worked with hundreds of students on connecting their passion for singing, dancing, and acting with technique to help them learn to become well-rounded performers and unlock the full potential of their talents. From "Annie" to "Frozen" to "Fairtyale Courtroom," Haley has directed a number of shows and musicals that have given students the opportunity to see their love for theatre grow and bravely embrace new talents. 
When she is not teaching theatre (which is a rare occasion), Haley enjoys spending time with her family, directing her church youth worship band, and dragging her fiance along to as many theatre performances as possible. Some of her favorite shows include "Anastasia," "The Last Five Years," and "Waitress."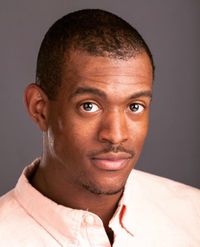 Joshua Davis
Jr Ensemble Director / Young Actors Ensemble Choreographer / Competition Team Co-Director / Private Acting and Dance Coach
Bootscootin' from Texas, Mr Joshua is very excited to be joining Forefront Arts this year. He directs the Jr Ensemble, oversees Forefront's growing after-school dance program, and choreographs the Young Actors Ensemble productions.    He graduated from Texas State University with his Bachelors in Science. He has always had a passion for dance and was naturally gifted. He pursued dance classes of all sorts in Texas and later found his passion in Theatre/Musical Theatre, performing in 9 to 5, Black Comedy, House of Blue Leaves, Young Frankenstein, You Can't Take It With You, Best Little…House In Texas, Guys and Dolls, Joseph & The Technicolor Dreamcoat, South Pacific, Beauty & the Beast, Footloose & Shrek!  Mr. Joshua has also choreographed shows such as Grease, Footloose, Lion King Jr. & so many more! He has also worked here in Atlanta on films and shows including Dynasty, MacGyver, Raising Dion, Genius: Aretha, Coming to America 2, The Resident & The Powerpuff Girls! Joshua is excited to share his experience and knowledge in theatre with all students and help grow a passion and dedication for performance in the arts!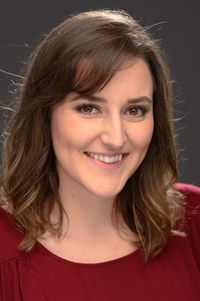 Katy Johnson
Director of OnSite Programs / Teaching Artist / Troupe Director 
Katy Johnson began acting at church in elementary school and hasn't stopped since. She graduated from Columbus State University in 2019 with a degree in Theatre Arts with an emphasis in performance. She has taught and directed theatre for students of all ages for eight years including directing as an intern at Creative Hearts Academy, working as a Teaching Artist at Boston Children's Theatre, and teaching and directing for Providence Christian Academy's drama department in Lilburn, GA. Outside of the theatre world, Katy loves dancing, coffee, and thrifting.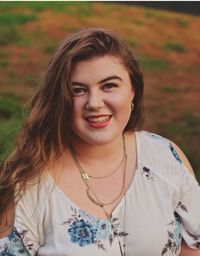 Sydney Coffey
Teaching Artist / Private Vocal Coach
Sydney is from Loganville, Ga. She has been singing in ensembles for 9 years, and teaching voice for 5 years. Sydney also has extensive experience in directing behind the scenes tech work in theatre. She is passionate about helping kids become everything they can be; artistically and academically. Sydney loves watching ideas come to life. She is excited to teach students everything that goes along with theatre. From set and props to costumes and makeup. She is ready to take it on.
Suzanna Durand 
Teaching Artist / Private Vocal Coach
Suzanna Durand graduated from Brenau University in May 2022 where she studied Music and Theatre. Some of her favorite roles recently have been as Dinah in Trouble in Tahiti and Dorabella in Cosi Fan Tutte. In February 2022 Suzanna gave a solo opera recital at Pierce Auditorium in Gainesville, and she was delighted to direct the Opera Workshop for Brenau University in spring 2022.  Suzanna enjoys directing, costume design, teaching voice lessons, and has written several plays. She credits her history as a former Forefront Arts student for helping her excel in her Theatre and Music studies. She is thrilled to be a part of the Forefront Arts team.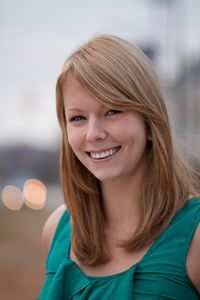 Caitlin Slotnick
Teaching Artist / Private Acting Coach
Caity has been teaching theatre in Atlanta since 2012. She received her degree in Theatre and Performance Studies from Kennesaw State University and went on to receive a teaching certificate for Drama Education from Piedmont College. She has been a teaching artist and director for other companies such as Let's Pretend Drama, Georgia Ensemble Theatre, Alliance Theatre, DramaKids and Life On Campus. Caity spent a year teaching theatre to students with special abilities in an alternative school setting and was a Theatre Director for Gwinnett County Public Schools for five years. While working in Gwinnett, Caity's theatre troupe took home second place at the Georgia High School Association's State Finals One-Act Play competition, as well as first and third place at the regional competitions. She has also won numerous awards for her slam poetry performances and swim teaching accomplishments. Caity has taught theatre with every age group and taught almost every aspect of theatre and performing arts to groups of 1-150.  She feels most at home watching her students shine through performance. Her mission statement is  "everyone has a home in the theatre" and strives to help every person, no matter their background, heritage or personal preferences, find confidence, empathy and strength through the arts. She is honored and thrilled to be a part of the Forefront Arts family.