We bring a professional educational theatre experience to you, IN-PERSON throughout metro-Atlanta, or ONLINE!
SUMMER CAMP 2022
Our Summer 2022 camp themes, dates, and locations will be announced in February! Be sure you're on our email mailing list to get priority access when we open enrollment!

TICKETS FOR "DESCENDANTS"
ARE ON SALE NOW!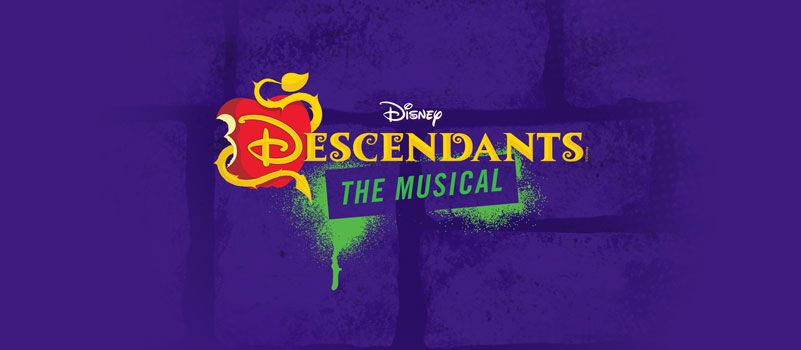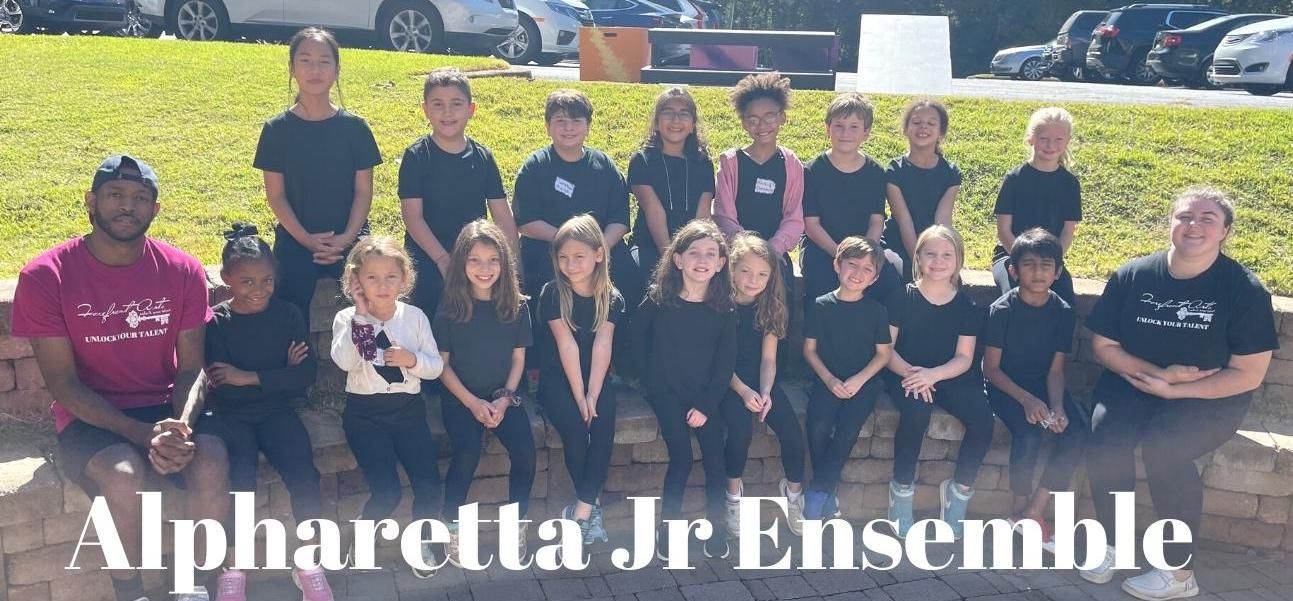 Come see our Jr Ensemble and Bonus Ensemble perform Disney's "Descendants"! 
Tickets are available on our TICKETS page!
SPRING 2022 CLASSES & TROUPES ENROLLING NOW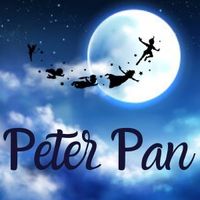 Storybook Adventures (My First Drama Class): PETER PAN ~ ages 3-6
Acting, Singing, Dancing, and Creative Play. Perform "PETER PAN" in May!
This magical class is a great starting drama class for your young performer. Through dramatic play, we'll unlock our imaginations to make some of our favorite stories come to life. We'll go on scavenger hunts, create costumes, transform toys into props, and have a blast learning short scenes and songs! We'll also play our favorite theatre games and find the keys to confidence as we work as a team of dramatic storytellers and performers!  Perform in "Peter Pan" as a fairy, lost boy, pirate, or mermaid. The class culminates in the Spring Showcase recital!  ATLANTA (Peachtree Rd) ,  BROOKHAVEN (St James) , MORNINGSIDE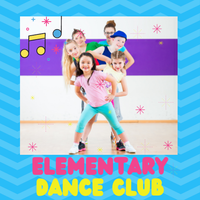 Elementary Dance Club (ages 5-8) 
Ballet, Musical Theatre, Jazz, and Hip Hop all rolled into one super-fun class!
Have fun while training in Ballet, Jazz, Musical Theatre, and Hip Hop each week in Elementary Dance Club with Mr. Joshua! We'll learn warmups, stretches, technique, and fun dance combinations each week! Put it all together while you work on amazing dance numbers for the big Spring Showcase dance recital!  ATLANTA (Peachtree Rd)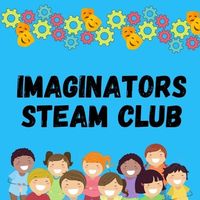 Imaginators STEAM Club (STEM + Arts) ~ ages 5-10
Science, Technology, Engineering, Arts, & Math! ~ Creative Challenges &Team-Building
STEM meets the Arts with creative activities each week in this mashup of invention, investigation, and imagination! Every class will feature a new team challenge from escaping a fiery dragon's lair to building a spaceship from toothpicks and marshmallows to help the students work together, think outside the box, and use their imaginations and STEM skills. We'll incorporate growth mindset strategies while we use Science, Technology, Engineering, Arts, and Math to play & learn each week! The class culminates in the Spring Showcase recital & STEAM presentation!  ATLANTA (Peachtree Rd)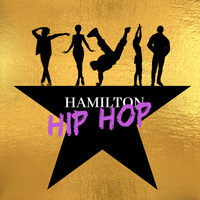 Hip Hop Hamilton (ages 9-15) ~  back by popular demand!
Boost your confidence onstage while focusing on your rhythm & dance skills!  Back by popular demand, our Hip Hop Ham class offers fun warmups, physical challenges, dance technique, and performances of fun (and age appropriate) hip hop dance routines to your favorite songs from "Hamilton!"  The class culminates in the "Spring Showcase" recital in May!  ATLANTA (Peachtree Rd)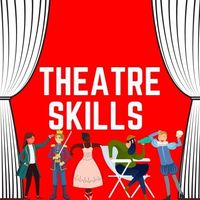 Theatre Skills (Acting, Improv, Musical Theatre, & Voice) ~ ages 7-18 in Levels 1, 2, 3, 4
**this is our foundational course we recommend every student  or troupe member enroll in**
All the world's a stage, but to us, the stage is a world! In this dramatic class, students will dive deep into theatre and learn everything from Jesting to Jazz Squares! Our Theatre Skills courses are designed to split students  into levels based on their experience! Levels 1 & 2 are perfect for students with 0-4 years of experience. Levels 3 & 4 are perfect for students with 4+ years! In each course, we will move through several theatrical units throughout the year, from acting technique to musical theatre technique. We'll play drama games, explore designing and crafting costumes and sets, and polish up our acting, dance, and vocal technique. It's the best of every theatrical world!   The class culminates in the Spring Showcase recital performance! ATLANTA (Peachtree Rd) ,  ALPHARETTA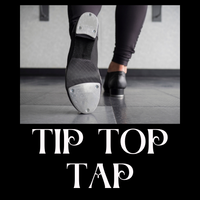 Tip Top Tap (ages 9-14) ~ featured dancers in "Beauty & the Beast" and spring recital!
Grab your tap shoes and get ready to get in tip-top dance shape!  Our next 3 years of main-stage musicals will feature tap numbers and this is your chance to get a leg up on the competition!  Students will learn basic tap technique, coordination, rhythm, and timing, as well as several dance numbers to be featured in the spring musical "Beauty & the Beast" in April and perform in the "Spring Showcase" dance recital in May.  ATLANTA (Peachtree Rd) , ALPHARETTA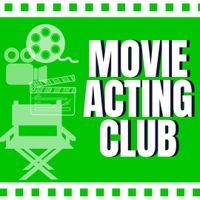 Movie Acting Club (Film Acting) ~ ages 8-12 
Lions and tigers and dinosaurs and sinking ships OH MY! This course is perfect for movie buffs and young actors alike! In our Movie Acting Club, students will act out scenes and adventures from their favorite movies, all while learning about film acting and how to act with a Green Screen! They'll react and interact with  dragons, spaceships, superheroes, and more, all while learning film acting technique from industry professionals. They'll even learn more about what it's like to film and edit videos!  The class culminates in the Spring Showcase recital performance!  ATLANTA (Peachtree Rd) , ALPHARETTA

Comedy Troupe  ~ ages 9-16
Improv, Sketch Comedy, Comedic Acting, Clowning, & Stunts
Make 'em laugh! This Troupe is perfect for your hilarious performer! In our inaugural Comedy Troupe, students will learn all about the art of Improv and Comedic acting. With two performances during the year, students will have the opportunity to wow and amaze families with their comedic skills. We'll play improv games, write our own sketch comedy pieces, and most importantly, LAUGH! Our Comedy Troupe is a year-long commitment that runs from August 2021 - May 2022 so that your performer has plenty of chances to shine in the comedy spotlight! The class culminates in the Spring Showcase recital!  ATLANTA (Peachtree Rd) , ALPHARETTA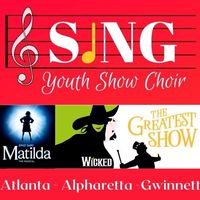 SING Youth Show Choir  ~ 4th-12th grade
Perform in 2 concerts featuring music from "Pippin", "Wicked" and "Matilda"!
Do you love to sing & dance, belt out show tunes in your room, or sing along with the radio? This is the troupe for you!  Our SING Show Choirs perform at least 2 concerts this year! Join in January to perform the National Anthem at a GA State Basketball game too!  DETAILS HERE
PERFORMANCE TROUPES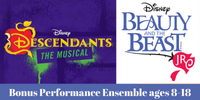 BONUS ENSEMBLE ~ 4th-12th graders ENROLLING NOW
Bonus Ensemble will perform in "Beauty & the Beast" in April with our Atlanta cast!  Students participate in a weekly technique class followed by show rehearsal. BONUS ENSEMBLE is currently enrolling for spring 2022 members. DETAILS HERE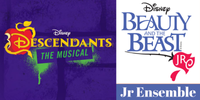 JR ENSEMBLE THEATRE TROUPE ~ K-4th graders
Jr Ensemble will perform in "Descendants" in January/February, and "Beauty & the Beast" in April/May!  Students participate in a weekly technique class followed by show rehearsal.  Jr Ensemble is sold out for the 21-22 season.  Enrollment for the 22-23 troupe will open in April with priority access offered to current troupe members, followed by current students enrolled in spring classes, followed by new students.  ATLANTA (Peachtree Rd) , ALPHARETTA , GWINNETT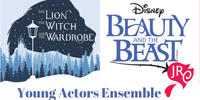 YOUNG ACTORS ENSEMBLE THEATRE TROUPE ~ 5th-12th graders
YAE members will perform in "Narnia" in November and "Beauty & the Beast" in April/May!  Students participate in a weekly technique class followed by show rehearsal.  Young Actors Ensemble is sold out for the 21-22 season.  Enrollment for the 22-23 troupe will open in April with priority access offered to current troupe members, followed by current students enrolled in spring classes, followed by new students.  ATLANTA (Peachtree Rd) , ALPHARETTA , GWINNETT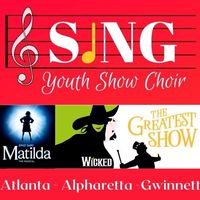 SING YOUTH SHOW CHOIR  ~ 4th-12th graders ENROLLING NOW
Perform in 2 concerts featuring music from "Pippin", "Wicked" and "Matilda"!
Do you love to sing & dance, belt out show tunes in your room, or sing along with the radio? This is the troupe for you!  Our SING Show Choirs perform at least 2 concerts this year! Join in January to perform the National Anthem at a GA State Basketball game too!  SING is currently enrolling for spring 2022 members. DETAILS HERE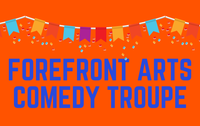 COMEDY TROUPE ~ ages 9-16 ENROLLING NOW
Do you love improv, comedic acting scenes, sketch comedy, or telling jokes?  Then this is the troupe for you!  Comedy Troupe will perform 2 comedic improv & sketch shows this year!  COMEDY TROUPE is currently enrolling for spring 2022 members. ATLANTA (Peachtree Rd) , ALPHARETTA