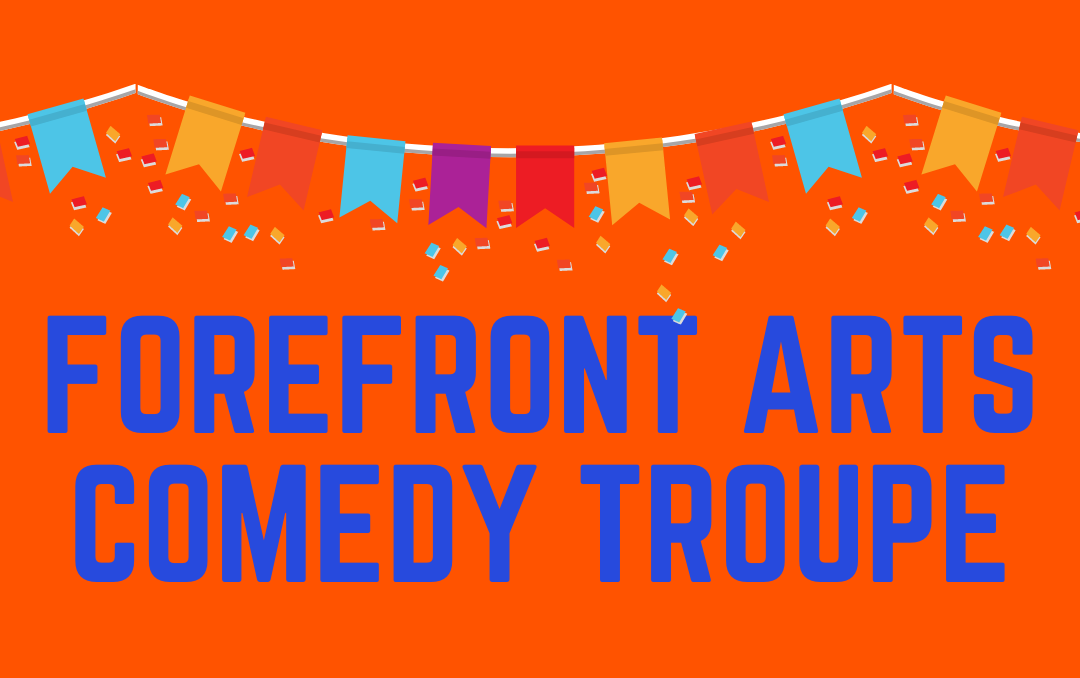 FACT *Forefront Arts Comedy Troupe*
FACT 1: Performers ages 9-12
FACT 2: Performers ages 13-18
~ Comedy Performance Troupes for the class clowns, budding comedians, impersonators, improvisers, and anyone who loves playing tons of drama games with their buddies ~ 
Perform 2 FACT shows during the 2021-2022 season:
Improv Show in January 2022
Sketch Comedy Show in May 2022
~ August 2021 - May 2022 troupe commitment
 ~ Once/week rehearsal includes comedic performance technique built into the rehearsal time
~ Work with dedicated professional theatre teaching artists to boost your performance skills
 ~ No audition necessary for our inaugural comedy troupe!  All levels of comedic performance experience are welcome to join.  Space is limited to 10 students. 
~ Parent Involvement: Low.  Each family will sign up for 1 volunteer slot during each performance week to help with tickets, concessions, ushering, etc.
COMEDY TROUPE REHEARSAL DETAILS:
ALPHARETTA TROUPES
LOCATION: Union Hill Church, 4250 McGinnis Ferry Rd, Alpharetta GA 30005 
DAY & TIME: Wednesdays, 6:30-7:25 pm (drop-off starts at 6:15 pm)
 
ATLANTA TROUPES
LOCATION: Peachtree Road Church, 3180 Peachtree Rd NE, Atlanta GA 30305
DAY & TIME: Mondays, 6:30-7:25 pm (drop-off starts at 6:15 pm)
 
COMEDY TROUPE TUITION DETAILS: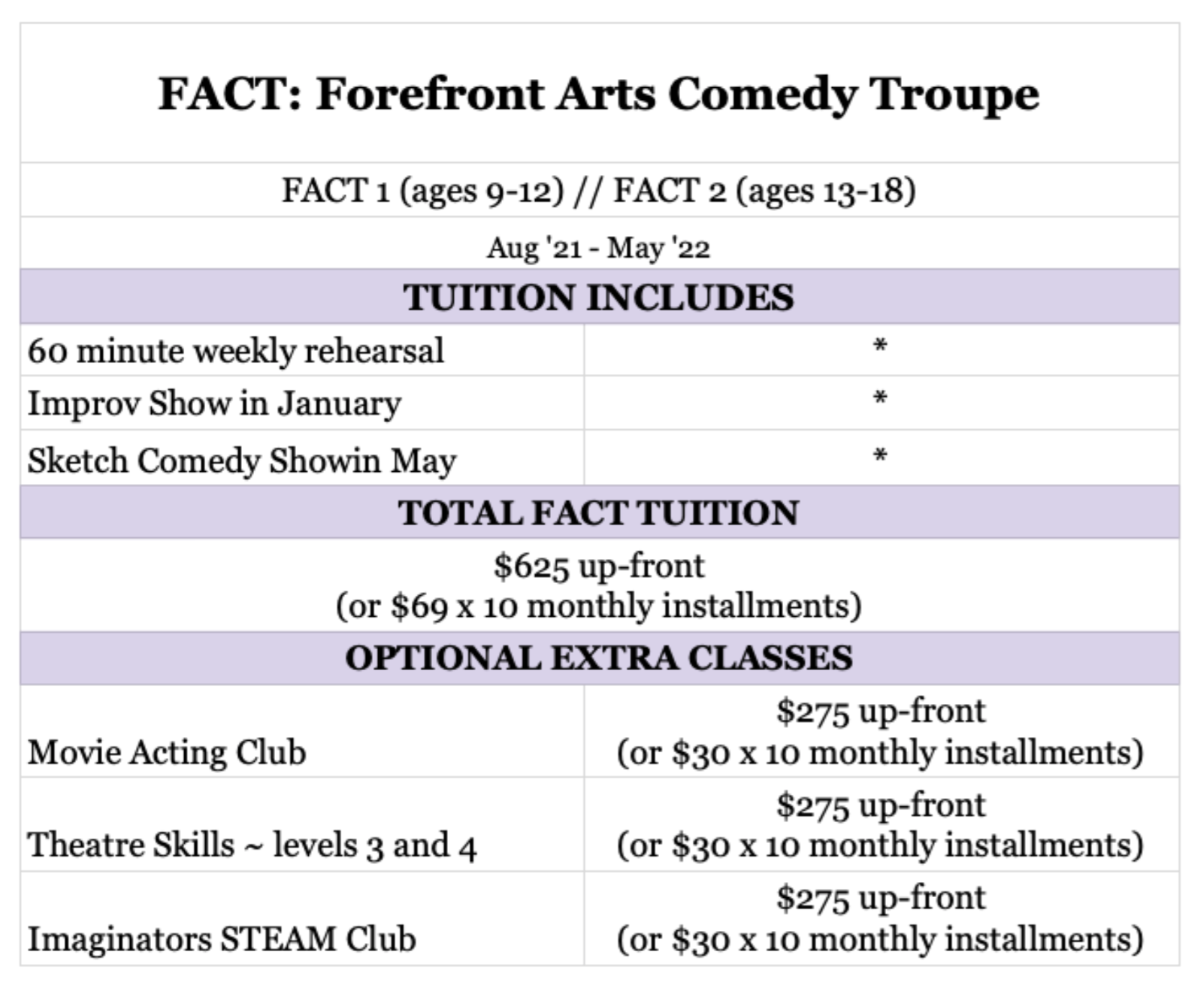 READY TO RESERVE YOUR SPOT IN THE COMEDY TROUPE?