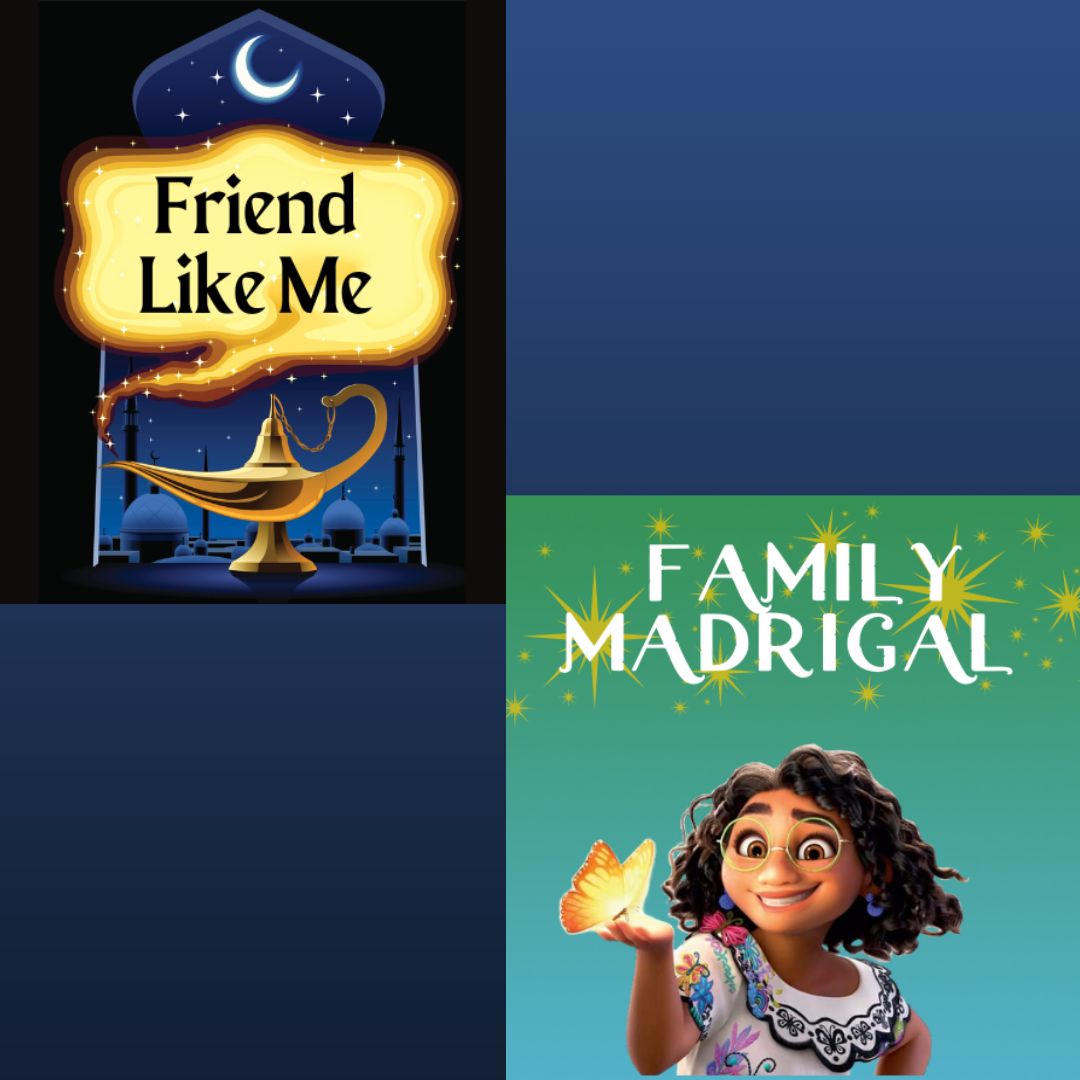 Over the March 11-12 weekend we hosted an epic lineup of performances by our in-school drama students!  For those who aren't aware, Forefront Arts team members go into after-school programs all across the metro Atlanta area and lead a whole bunch of different arts-related programs each week.  We partner with preschools, daycares, public & private schools, and homeschool groups in our Onsite Division.  One of our most popular onsite programs is "Jr Drama Club" for prek-1st graders and "Drama Club" for 2nd-5th graders.  The students meet once/week for the whole school year, September - May, and work towards a musical performance in March, followed by their recital performance at Spring Showcase in May.
This year three of our school partners, Bolton Academy, Parkside Elementary, and Burgess-Peterson Academy, all performed the same musical revues "Family Madrigal" (inspired by Encanto) and "Friend Like Me" (inspired by Aladdin).  
---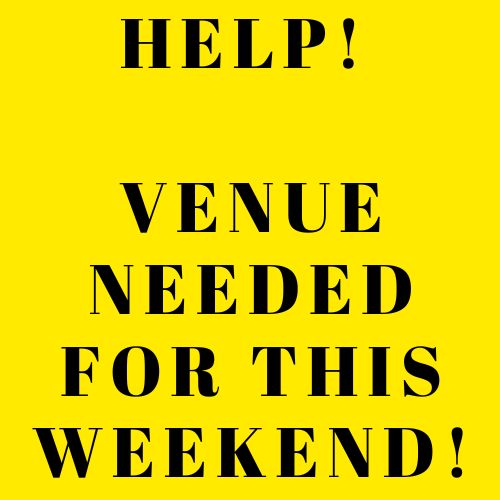 Originally our plan was for all three casts to perform at Sutton Middle School on Saturday, March 11, and Sunday, March 12. But we received an email on Thursday afternoon that Sutton was going to be closed for emergency sewer repair work all weekend and that all events at Sutton were canceled.  Our entire team immediately sprang into problem-solving mode to find a new venue so that the show could go on!   We posted on our social media that we needed to find a new venue ASAP and parents, friends, and other organizations all over the city got to work to find us a new place to perform!
We were blown away by the support we received from other arts organizations and businesses over the next 6 hours!  Local professional theaters reached out to say that they were booked but with suggestions of other places to call.  ArtsBridge Foundation in Cobb County called with several Cobb-area ideas.  Northpoint Mall reached out offering their foodcourt as a backup option. Cast parents suggested local breweries, church parking lots, and even the State Farm Arena (that suggestion was just slightly out of our budget, haha!)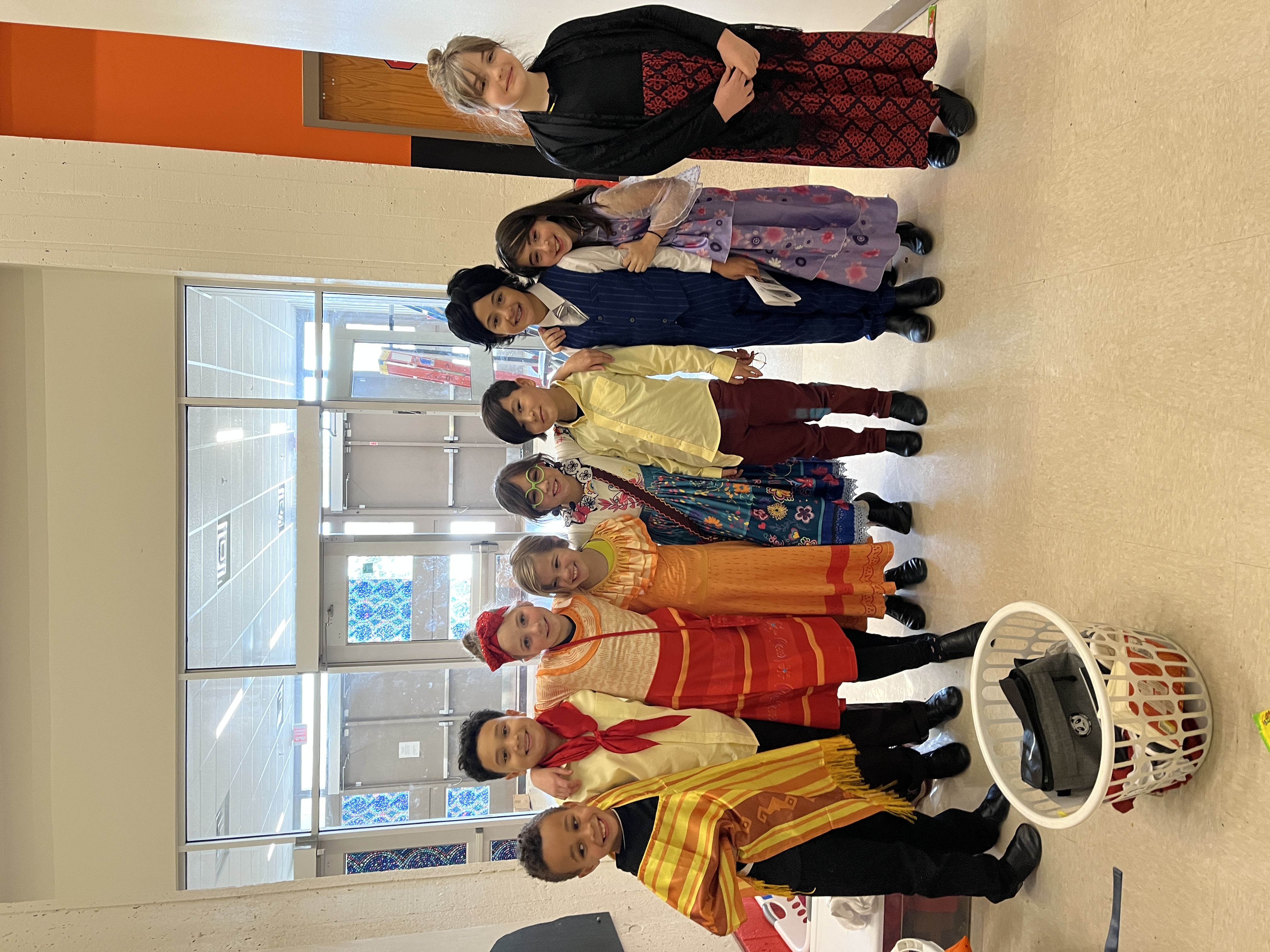 In the end one of our conservatory families pulled a whole bunch of strings to get us into King Middle School so that the show could go on!  
We had 102 student performers take the stage at King Middle School for a total of 6 performances!
Special shout-out to all the cast parents who helped our team during show weekend as ushers, dress rehearsal chaperones, door greeters, and all the other volunteer spots it takes to pull off a group event!  Several of our Young Actors Ensemble members also helped our team behind-the-scenes.
---
Here is a clip of Parkside' Elementary's "Friend Like Me" performance:
---
The following week during their regular class time we celebrated each cast with their Cast Party!  Students played their favorite drama games, gave each other shout-outs, and answered 2 questions:
What surprised you about the show?
What are you most proud of about your performance onstage?
Each student also received their personal cast tshirt with their name on the back, a cast award, and a keepsake Showbear to celebrate all of their hard work!
---
Thank you to our amazing on-site instructors involved with these productions: Miss Natalie, Miss Anna, Miss Andie, Miss Suzanna, Miss Elizabeth, and Miss Courtney!